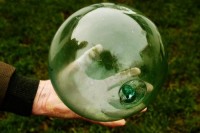 Lawrence Hart developed both a general theory of poetry—what it is, how it works, what it should be—and a specific method for helping people acquire essential skills.
Many kinds and levels of writing have been called poetry, from confessional jottings to metrical treatises on agriculture. Hart tried to reserve the word for language of bold originality and high intensity, achieved by any of a wide range of means. "There would be a cut-off point," he wrote, "below which intensity would become so faint that what was written would be classed merely as verse or as literary prose." As a rule of thumb, he suggested this question: Is the language so impressive that we have a wish to learn it by heart?
Language must surprise us a good deal to have intensity, he taught. Strength comes from the unfamiliar, out-of-context, even seemingly wrong expression that after all turns out to be right and meaningful. The greater the disturbing element or "discord," the greater the pleasure that comes with the recognition of rightness or "accord," and the stronger the overall effect. New readers of poetry may shy away from discordant elements at first, but will gain a deeper pleasure if they persevere. Experienced readers will demand a fair level of discord balanced by correspondingly poignant accord.
Poetry works by impression and association—what the philosopher Benedetto Croce called "connotation"—and not essentially by literal meaning, or denotation. Like Croce, Hart posited a whole world of intuitive knowledge parallel to and no less important than the world of factual information. Poetry moves in this parallel world. A good poem must hang together as an intuited pattern, a word experience. It may also allow itself to be translated quickly into a prose idea—or not. Resistance to paraphrase, Hart taught, is not in itself a poetic fault.
TEACHING METHOD
Hart as a teacher had an uncompromising goal: he would labor to help his students produce poems that had no slack spots, no filler, no lapses into prose or commentary; that achieved intensity, of one or another sort and by one or another means, in every line. This was the challenge wrapped up in the word "Activist": that a poem, to be a poem truly, should be "active" throughout, never sagging back into the prosaic or predictable.
In his classes, Hart was constantly trying to determine what particular exercises would help beginning poets to blossom fastest. Through trial and error, he found a sequence of assignments that he stuck to all his life. It began with a type of severely disciplined descriptive writing, free of all comparison and generalization, which he called Direct Sensory Reporting (think of line drawing).
The path continued through a series of exercises in the creation of bold, exotic metaphors, which Hart called Double Images. He taught that these should be regarded as chords of objects and qualities, rather than as mere comparisons.
Later, the student would work on the use of abstract language, of idea, for poetic effect, a group of techniques that Hart summed up as Poetic Statement.
After this immersion in detail, the apprentice writer would begin applying these new-found tools in whole poems, and new problems would appear. How could such highly colored, aggressive lines work together in paragraphs and poems? Watching these struggles and seeing what worked, Hart identified means of organization, including those he called Connotation Line, Listing, Scene Control, and Variation Technique.
At some point, the developing writer would grow impatient with assignment work and veer abruptly toward a highly personal style. Hart welcomed this moment, which marked the change from a teacher/student relationship to a more collaborative one.
DIRECT SENSORY REPORTING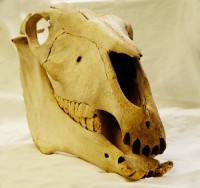 In Sensory Reporting, the writer deliberately sets aside vocabulary and uses the simplest possible words to convey selected details of what is seen. The exercise is as hard in practice as it sounds easy in theory. Favorite Sensory Reporting subjects in Hart's classes were a mule skull, an old glass fishing net float, and goldfish swimming in a bowl; outdoor scenes, like running water and the shores of lakes or the ocean, elicited much good writing. Here is Ann Fields:
Where the waterbug drifts flat upon a clear surface
But the four spots of his shadow are tilted against the edges of many stones
Is a level place,
And here a red fish with a row of golden scales on his side hangs vertical,
And sunshine is seen through the inside of his mouth.
As this example shows, vivid short poems may be written in Sensory Reporting, but the major function of the technique in Hart's system was a preparatory one. By forcing the writer to give up reliance on cliché and conventional wordy description, this discipline cleared the way for the development of more widely usable skills.
DOUBLE IMAGES
Discarding the traditional terms "metaphor" and "simile," Hart spoke of object combinations, minglings of qualities. In an initial exercise called Near Association, he would ask students to bring together objects found in the same room or place. Thus Jeanne McGahey looked around her and wrote
The lamp lays down its bell
upon the window and the face.
The subject is a fan of lamplight, yet each of the four objects named—the lamp, the bell, the window, the face—seems equally present in a scene of domestic quietness. From such gentle effects the gamut runs to Lorca's evocation of a hot, stinging wind:
A south wind carries fangs, sunflowers, alphabets
And an electric battery with suffocated wasps.
Words like "hot" or "stinging" are not used and would disappoint if they were. The objects create the experience.
POETIC STATEMENT
Here idea comes back, but treated as experience, subject to the law that it must stir a pleasurable reaction in the reader before, or even without, being apprehended as concept. Hart found some of the best models in Dante and in W. H. Auden, as in these lines from "Embassy":
Far off, no matter what good they intended,
The armies waited for a verbal error
With all the instruments for causing pain.
Auden interprets the command as "a verbal error." A political comment? Maybe, but one that works less like a slogan than like a musical chord. One component technique, which Hart called Cross Category, replaces an expected abstract word with one from another realm of experience. Here is Activist Waltrina Furlong:
A mob that has not arrived at the black barrier
Where the machine guns wait to be insulted.
The force of the passage comes from the use of "insulted" rather than, say, "challenged" or "defied."
THE POETIC PARAGRAPH
Writers insisting on line by line intensity next face the problem of creating the poetic paragraph, the unit of three to perhaps five lines that extends the word experience without breaking the spell either through confusion or through banality. As always, Hart went to the example books to find models and devise exercises to foster this further skill. One such assignment involved the mimicking of a model passage's syntax: noting its sentence structure and refilling it, verb for verb, noun for noun, modifier for modifier, with new language. Surprisingly, the products rarely sounded imitative.
Often the key to the successful paragraph proved to be the admixture of techniques—imagery, poetic statement, even passages of Direct Sensory Reporting set into the texture like small panes of clear glass. This Variation Technique could prevent overload without sacrificing intensity.
For the poet whose inclination was to stay with strong metaphorical imagery, Hart envisioned another principle of order, Connotation Line.
CONNOTATION LINE
Strong metaphors placed side by side tend to clash, creating a jumble. One way to make them get along is to choose images that mesh together because the various objects named have some quality in common, for example a color of shape. In this intricate passage by Activist Rosalie Moore about New Year's Day, it is the common roundness or moundedness of the things mentioned that keeps the picture from flying apart:
A hill new as a turtle walks in the clearing
And your former hunch, the bent year
Turns over
Its weathered and tannic spoon.
A hill, a turtle, and an upturned spoon are all convex. So is "hunch" in one of its senses, as in a hunched shoulder or a hunchback. The word "bent" emphasizes the common element and applies it to the year, where it doubles as a Cross Category for "old."
FROM PARAGRAPH TO POEM
Once the important hurdle of the paragraph is cleared, Hart observed, the way to the complete poem is relatively easy. The shorter building blocks can often be combined in more than one effective way. It is at this stage that the poet may choose to guide the work toward an easily paraphrasable, prose meaning. One rule of thumb is that the poetic intensity must not decrease over the course of the poem; ideally, the last line should be strongest of all. What of the long poem? It is best considered, Hart proposed, as a linked series of shorter poems, each with its own structure of mounting intensity. His favorite example of this type was Archibald MacLeish's poetic narrative of the Spanish conquest of Mexico, Conquistador.